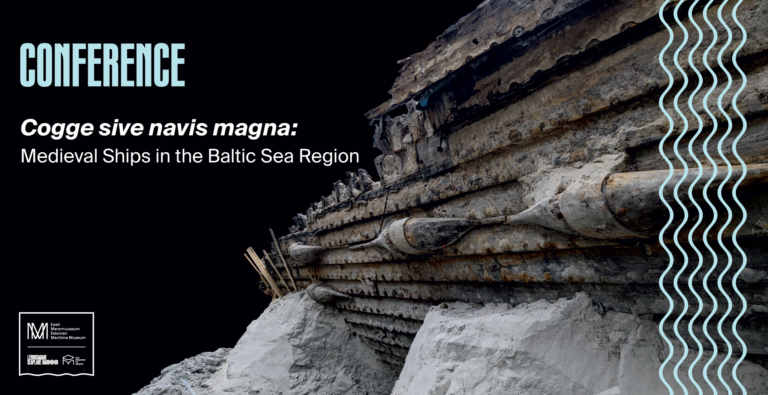 On 23–24 November 2023
In Tallinn, Estonia (at Kultuurikatel aka Tallinn Creative Hub and Seaplane Harbour) 
Organiser: Estonian Maritime Museum
In the spring of 2022, a well preserved wreck was found in Tallinn, near the Old Harbour. The find is a valuable addition to the medieval wreck already exhibited in the Museum and makes Tallinn one of the few hanseatic cities with two medieval shipfinds. Newly discovered ship is 26 m long, with the beam of 9 m and dates back to the 14th century. After the excavations, the wreck was transported to the Maritime Museum to be conserved, investigated and exhibited to the public.
In recent years, medieval or early modern wrecks have been discovered in many cities in the Baltic Sea area. The Estonian Maritime Museum invites the researchers active in the fields of nautical archaeology or conservation of nautical heritage to present their work and discuss the study and preservation of medieval and early modern shipwrecks. The workshop organized with the conference gives the participants a unique opportunity to study the newly found wreck from Tallinn and discuss the characteristics and type of the vessel.
The conference is part of the series of seminars and conferences dedicated to maritime archaeology and underwater cultural heritage, organized by Estonian Maritime Museum since 2020.